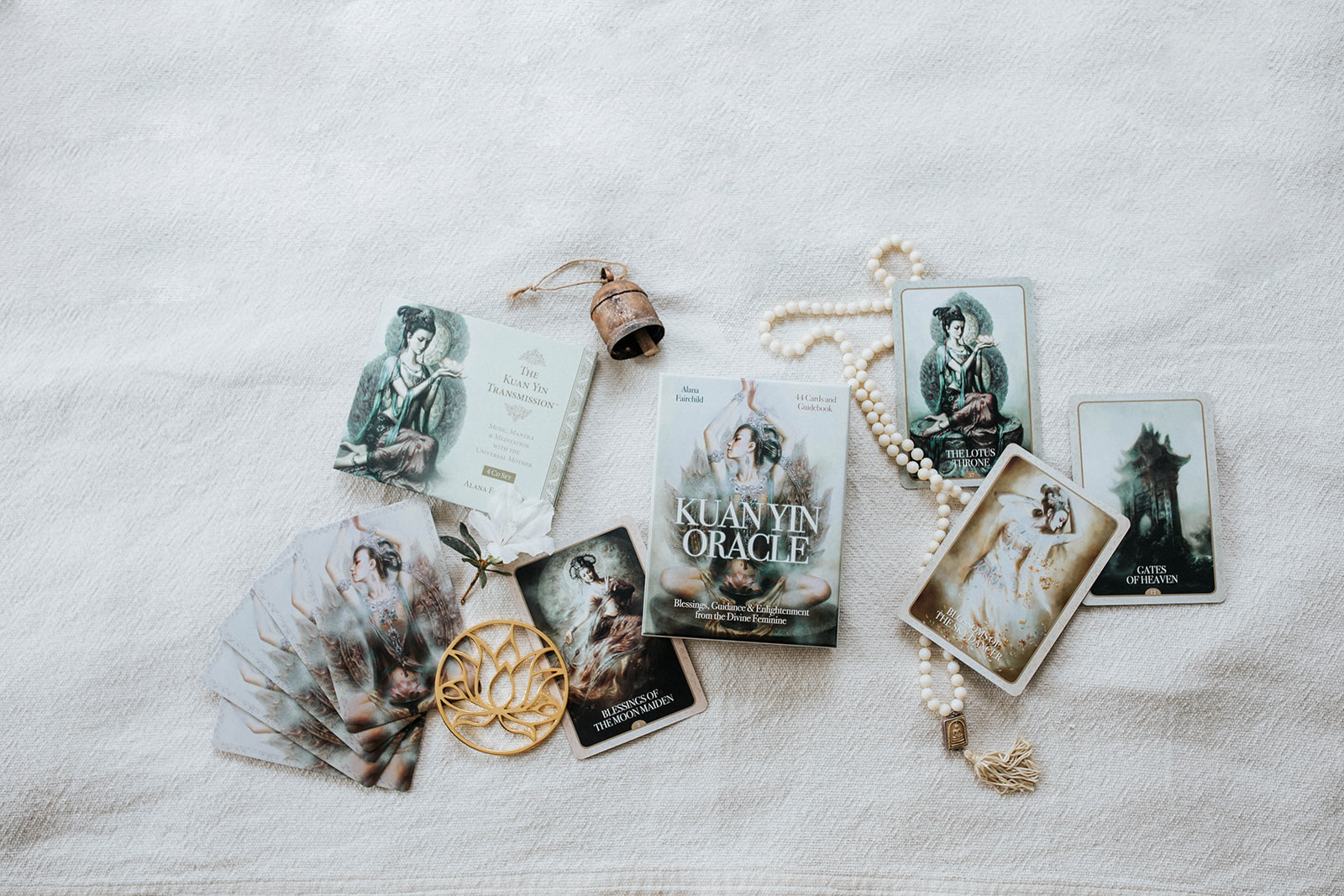 What will I learn?
The Kuan Yin Transmission™ is a unique Divine Feminine energy work practice, created by Alana Fairchild, integrating the presence of Our Five Enlightened Mothers – Kuan Yin, Isis, Mother Mary, Tara, and Kali – infused in the heart through the spiritual essence of Venus.
This work integrates the ancient practices of mudra (sacred gesture) and mantra (sacred sound), and channels practices that manifest the body as sacred space through which spiritual energy can flow.
Rich practices support this process, including the Red Threads of Isis™ and the Seal of Horus™ to empower and protect the practitioner. You will learn how to activate the presence of Our Five Enlightened Mothers within your own body, mind, and soul, through the spiritual activation key known as the Hamsa of the Cosmic Madonna™, which is a beautiful, rich practice in itself.
The practices you learn can be creative and layered, expressed with simplicity or sophistication, depending on your preferred style of practice. The energies generated can be dedicated to heal yourself, others, and our planet.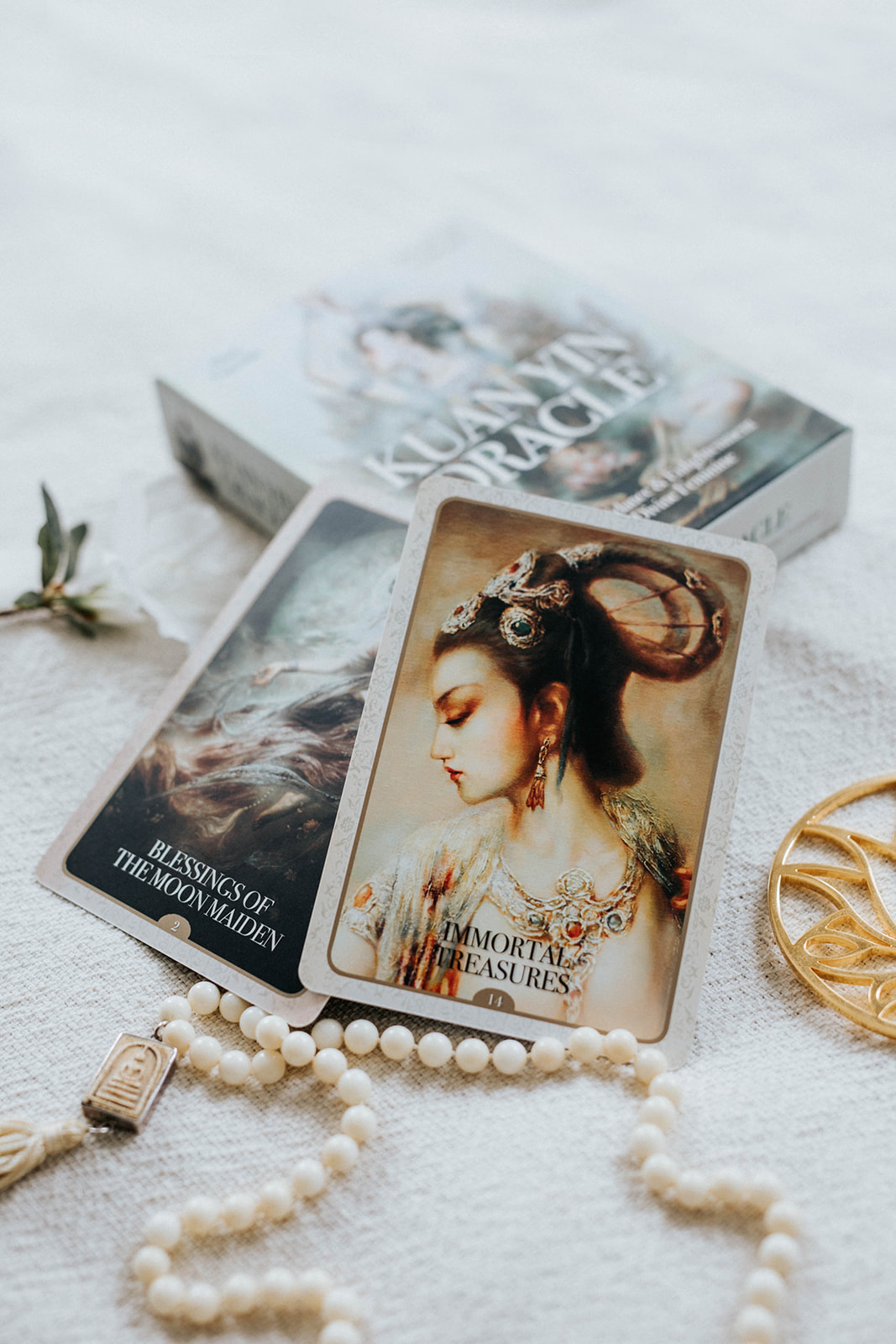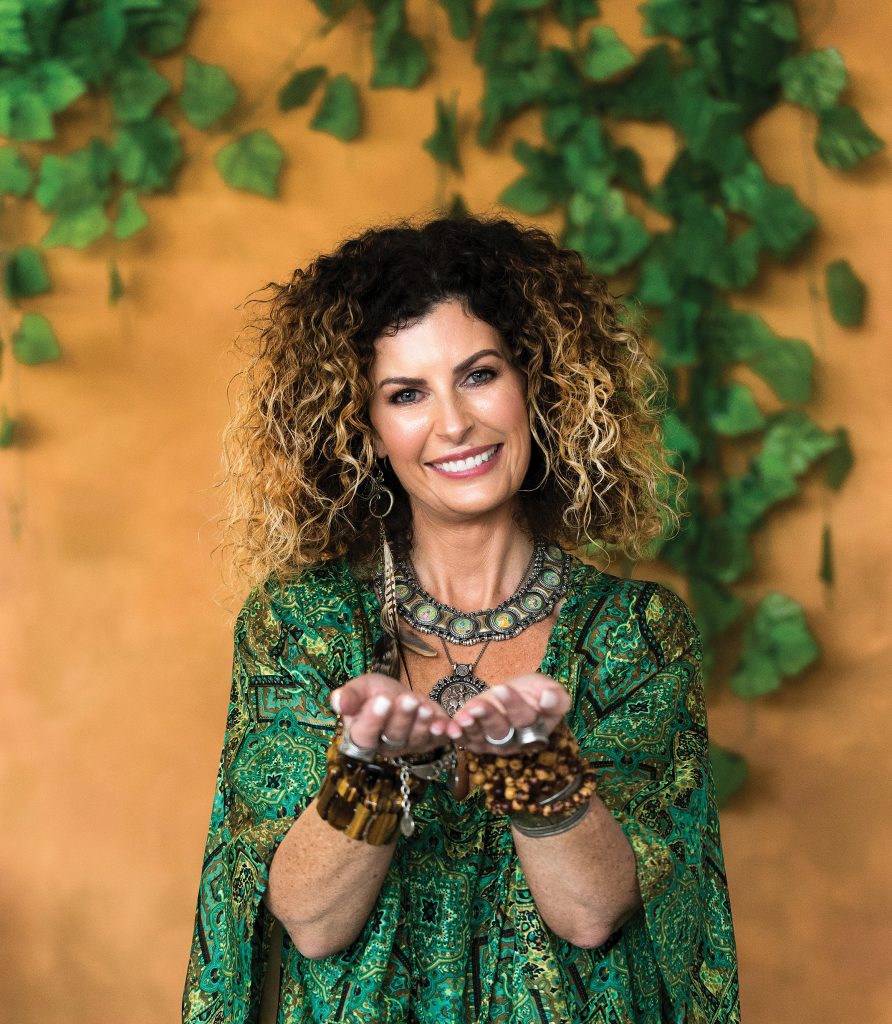 Alana Fairchild is a rare teacher who embodies her free-spirited, loving, and empowering teachings, communicating from a place of authentic being and considerable experience, making esoteric wisdom accessible and relevant for modern humanity. She will inspire you to connect with your heart and realise the beauty of your sacred soul journey.
Over 16 weeks, you will be building a relationship with enlightened divine beings, and your own soul. You will view videos, listen to audio recordings, read PDFs, receive healings, and practice the techniques, whilst you are supported to explore and heal yourself and express that healing light within, in the world.
During the instruction for hands-on healing, you will be taught specific hand placements for yourself and for in-person healing sessions on people and animals. You will also learn how to offer distant healing sessions using a crystal, and how to offer non-touch healings, such as through the Mudra Dance™ practice of moving meditation.
Mantra: Sacred Sound

Ancient sacred sounds generate specific high-vibrational frequencies, empowering you to utilise your voice as a creative healing channel. You will learn to become one with the sound evoking positive effects on your mind, body, and soul.

Mudra: Sacred Gesture

Engaging your body in spiritual movement allows for specific energy pathways to be activated and enhanced within you. This empowers your ability to sense, feel and/or perceive the movement of healing energies within.

Visualisation: Intentional Feeling

Simple visualisations to call in each enlightened mother with a coordinating color vibration encourages the development and strengthening of your inner vision. As your inner vision grows you become a more receptive channel for higher understanding and can perceive the steps on your divine path.

Enlightened Touch

You will learn how to tune into your body as a sacred being. This teaches you how to engage your body with total trust in the higher workings of divine wisdom through connecting to your heart.
"To embody the divine feminine is to allow your body, soul and spirit to unite and manifest a sacred offering of healing beauty, love and compassion, to benefit all beings."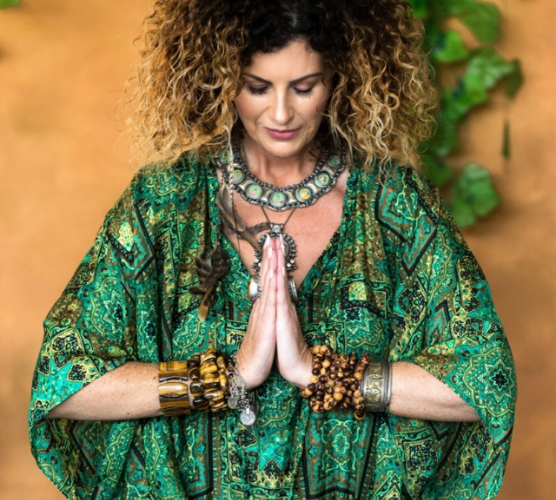 LOVE LETTERS FROM OUR COMMUNITY
The Kuan Yin Transmission™ has been a life-changing modality for me. Alana's ability to channel pure pathways of healing and teach them in modern ways is one of the greatest gifts I have ever received. Not only do I think this modality is for the growing spiritual aspirant, but I also believe this is a global training that can teach the world how to honor diversity
– Rena, Hawaii
Training and being held in the frequency of the five enlightened mothers and the heart field of love and wisdom that Alana generates was an experience that brought great joy and remembrance to my soul. This work is an unfolding journey of Divine grace, with healing benefits for all of Earth and her inhabitants.
– Laura, Australia
The Kuan Yin Transmission changed my life. I received such grace and love I was so longing for deep in my heart, and these 5-enlightened mothers directed me towards this with such astonishing unconditional love. My eyes were opened to a truth of how destiny calls us, and a deepening in my heart with such connections and alignment to have such purpose in this world. I felt such devoted support from Alana Fairchild and her many beautiful support angels on all the teachings, and I would highly recommend this sacred healing work to anyone who feels guided.
– Karen, Canada
Frequently Asked Questions
Where do I begin?

The Kuan Yin Transmission™ foundation course is your first step on the Kuan Yin Transmission™ pathway, and is a prerequisite for the Kuan Yin Transmission™ Guardianship program that encompasses intermediate and advanced training over 32 weeks. The foundations program enhances your connection to radiant spiritual wisdom of the Divine Feminine, especially as transmitted through Our Five Mothers – Kuan Yin, Isis, Mother Mary, Tara and Kali. The loving enlightened energies of these Divine Feminine beings prepare and initiate spiritual refinement of your consciousness and energetic vibration, promoting the capacity to genuinely radiate healing spiritual presence. The sacred work of this modality provides a legitimate spiritual path, facilitates the soul's healing journey, fosters direct relationship with unconditionally loving spiritual dimensions, and so helps you strengthen your soul and attain your most beautiful path.

You will be nurtured on a Divine Feminine journey of inner healing and spiritual awakening. You will be encouraged to become a grounded light in your life, your community, and our world.

Do I need prior experience to do the training?

Although the content of certain courses, such as the Kuan Yin Transmission™ and Saraswati Healing™, assumes basic knowledge of spiritual concepts such as energy, chakras and the soul, there is no official prerequisite for the foundations course in either of these modalities.

If you are drawn to this program, then we encourage you to trust that. Whilst some participants in the program will have much background knowledge, others will be new to much of the material.  What matters is that your heart is ready to be immersed in this frequency of loving divine presence, joy, and the grounded wisdom that Alana herself radiates.

You do not need to be an experienced healer to enrol in the training, all it takes is listening to the call of your heart and a willingness to open yourself to something bigger than you. Your soul will know when it is time for you to become an expansive channel for love, light, and grace.

So many of our community have shared with us that they find the course exciting, fulfilling, and soul-stirring, and we feel that you will not be the same 'you' once you have completed the training. Instead, you will feel even more of who you came here to be – clear and refined, capable of shining bright, and working with these divine beings under the wisdom and guidance channeled through Alana's heart.

Is there an assessment?

There are no examinations in this program, however we do ask all our participants for an entry of sacred reflection and an additional creative offering during the second half of the program, due at the completion of the training, with an additional two-week grace period after week 16 to further prepare these submissions. 

The sacred reflection is a letter that shares your key experiences throughout the course. We encourage participants in the program to keep a journal throughout their journey with us, so they can reflect on their progress and realisations, thoughtfully distilling those at the end of the program.

We also encourage participants to embrace the opportunity for sharing a creative offering with us, which can be such a beautiful, surprising and empowering experience for you to integrate, embody and express your experiences throughout the course in a soulful culmination. From dances, to songs, poems, channellings, gardens, altar offerings and paintings, our creative offering process is embraced by our community, stimulated by the spiritual energies of our work together, and tends to foster an even deeper realisation of the sacredness of your soul journey. 

If you wish to become a licensed practitioner, there will be an additional short assessment piece. That assessment will essentially contain brief outlines and notes on your practice sessions through the program and is less focused on your general spiritual experiences and more focused on the technical aspects of modality practice. We do not judge your experiences. We do wish to exercise responsibility in ensuring that you have practiced and understood the techniques and can share them effectively with others.

Will I receive a graduation certificate?

Upon your completion of the program, you will receive a beautiful electronic Certificate of Completion. This will be a testament to the valuable journey you've undertaken with us.

Can I enrol in more than one course at a time?

This is possible however the Kuan Yin Transmission ™ program is deeply transformational and you will need to allow adequate time for rest and integration, as well as practice and study.

The energies in Alana's modality programs are also very different and unique even though they work for the same ultimate outcome of healing and awakening.  So whilst we encourage you to trust your own inspiration and enthusiasm, we also want you to pace yourself and trust in the wisdom of steady progress too, savouring the fullness of each program.

We would offer this – some community members enjoy enrolling in a non-modality course, such as the Mother Mary Rosa Mystica program, alongside of a more intense modality course like Saraswati Healing™ or the Kuan Yin Transmission™ program, as a form of additional spiritual nourishment and support and this can work very well.

How do I access the course and training materials?

All of our courses are hosted on Kajabi, with some online events hosted on Zoom. Once you have purchased your desired course, you will receive an email that welcomes you to your Kajabi account.

You will need internet access and a computer (Mac or PC) to access the training materials. Some students are also able to access the materials through their tablet, iPad or via a mobile phone with data access. You will also need a working email account to correspond with us and to receive our feedback and guidance along the way.

What are the options for graduates?

Our community members enjoy lifetime access to course materials and community resource libraries for the spiritual programs that they have completed. You can explore these in your own time, however once you have completed a modality program, it will be time to move on from the training forum into our graduate community, which includes our graduate community forum. 

If you choose to join our graduate community forum, there are many benefits, including opportunities to share personal explorations, enjoy additional materials related to the modality, and practice techniques and sessions with our vibrant, loving community. In our graduate forum, you can find support and inspiration to continue to practice the modality techniques for healing yourself and our planet, and also discuss the ongoing spiritual journey and dive deeper into course materials from the program you have completed, along with our loving graduate community.  There is a beautiful sense of spiritual kinship that many find in our graduate community, as we continue on the spiritual journey together, actively practicing and sharing our spiritual path together..

Your annual graduate membership fee of USD 111 includes year-long access to the team-hosted graduate forum and access to an additional graduate community resources library housing extra teachings and supportive materials for modality practice and spiritual growth topics related to the modality. The annual membership also includes opportunities to participate in our live online sacred support sessions offered five times per term, as well as participate in the community sessions offered by Alana herself during the year.

We believe that the Kuan Yin Transmission™ graduate membership is a worthwhile and enriching element which empowers you to keep your inner healing energies flowing and your spiritual path and soul healing journey supported in a loving, vibrant community of humans devoted to the heart and soul. 

There is another option for graduates too, which is to apply to become a professional practitioner.

Can I become a professional practitioner?

If you are interested in practicing professionally as a healer, then you can apply to become a licensed practitioner of Kuan Yin Transmission™. You can apply as soon as you complete the Kuan Yin Transmission™ program to our satisfaction, or after completing the foundations course you may choose to spend some time refining your skills in the graduate forum, and apply to become a practitioner at a later time that feels right for you. If you wish to also become a professional practitioner, and complete the relevant forms and submit the additional reflection exercise required legally and ethically for us to grant you a professional license, then you will also receive an electronic practitioner license for the modality too.

This modality is recognised by the International Institute Complementary Therapies (IICT). We have secured this accreditation to underline the professionalism of the modality training and practice, and to increase the likelihood that you can obtain professional indemnity insurance for your work as a healer practicing the modality. Please note that you will need to ascertain and adhere to the specific legal regulations governing matters of insurance for professional practice as a healer in your particular location, and such regulations can vary from place to place. 


If you choose to obtain a practitioner's license, you'll also receive supportive marketing and professional advice kits, and graphic design logos for use in sharing your work as a professional healer.

What if I want to study higher levels of the modality?

Many of our graduates are interested in taking their spiritual studies and soul process further with us, deepening and advancing their understanding and techniques. In such cases, higher level programs with us will be of interest. Advanced training options are only available upon completion of the foundations program to ensure the safety, stability and enjoyment of the higher level offerings.

The higher levels of the Kuan Yin Transmission™ are available by invitation only. When you have completed the foundations program, you may request an invitation to the advanced programs.

Will I have access to Alana during the course?

Alana is always spiritually present in the course. The forums are hosted by a carefully selected team of healers and mentors who are very close to Alana and the team is in regular communication with her, doing the work together of holding the space for the magic of the work to unfold in the soul. They will share messages directly from Alana and you will have a chance to connect with Alana at the opening and closing online ceremonies for the community each year. Keeping Alana's spiritual presence in the training program and the forums, is something we take very seriously, providing support on an energetic level as well as creating a safe space for people to connect and share.

Alana's direct involvement is strongly felt through the content of the courses and key video instruction which flow from her with some additional supportive offerings from the team as well.

The holding of space and energetic integrity in the course process is an ongoing and always evolving collaboration between Alana, our beautiful team and the Spiritual Guidance inspiring the work, as well as our valued community.

One of our beloved community members, a practitioner in both Saraswati Healing™ and the Kuan YIn Transmission™  describes it beautifully:

"I've been a part of this community since 2017, and it has only grown and deepened with Alana's offerings and courses that she consistently creates and shares with the world.  The energy and offerings from Alana, and her team of earth angels, has expanded to what I liken to "a festival of soul" where in every corner there is an offering of healing, wisdom, and play (literally – healing rituals are always offered via zoom from her fabulous team).  I feel like I am held in such a safe and protected space (and fun!).  A space where you come as you are. 

Alana's energy is always felt within the community (how could it not), and offers regular Q&As, blessings and whatever else she feels is needed.  It feels that she offers this overarching rainbow of energy holding us all in this sphere of soul freedom, allowing us to all find our individual voices and purpose to share with the world.  Alana's team oversees all that is happening, and not only deals with all the earthly side of the community group, and course support, but ensures that everyone has the opportunity to continue to develop themselves and their own inner healing through their constant and numerous offerings to the community.   

And then…there is the community itself where we all are a supportive, authentic group of humans, supporting, learning, and holding space for each other.  I continue to be a part of this community for all these reasons, and that there is no pressure, I choose how active I want to be at any time and what offerings I choose to take up.  I haven't experienced such support and immense and vast offerings before.  Very grateful to be a part of this movement." 

– Natalie Jane, Australia

What is the investment and do you offer payment plans?

Your investment in the 16- week term transformational Kuan Yin Transmission™ program is USD 1888. Payment plans are available for USD 472 each month over a four-month period. Please note that payment plans are run by a third- party provider and we cannot customise them.

Lifetime access to modality-related course materials–including any new course materials for that level–are part of your course inclusions upon completion of the program.

What is the refund policy?

We do not offer refunds on this program. Sensitive souls will often feel the energy shift immediately upon enrolment, even prior to the course beginning. We have already committed resources to you, particularly at an energetic level, and places in the program are limited. Nor do we offer refunds if you are unable, for whatever reason, to complete the course or if we cannot offer you certification as an accredited practitioner. 

However our team wants to help you on your journey and we will do our best to help you find a way to resolve any issues you may have. We want you to feel fulfilled by the program and encourage open communication with our team should there be any questions or concerns throughout the program. Please always feel free to reach out to us.

Do I need any extra training materials to undertake the training?

No. Everything that you need to undertake the training is contained within the supplied course materials.

The Kuan Yin Transmission™ book, album and oracle cards and guidebook, are all supportive of the training, and can enhance your experience and practice of the modality. However, they are optional extras, and the only course materials you need to complete the online program and practice the modality are self-contained in the Kuan Yin Transmission™ program as PDFs, video and MP3s. The one exception to this is a crystal for the distant healing technique you will be learning.

What are the dates for the courses

Terms for this course starts in July, officially opening on the first Monday of the month.

Please note that our team is reduced over the end of year period, with our training team taking a break over December – January to ensure we are operating at our best and brightest and deepest for our community during the programs. Community events and the hosted forums slow down into 'rest mode' during that time.  This is our way of honouring the bright vivacious energy of spirit balanced with the deep restorative feminine earth energies.
SUBSCRIBE TO our community UPDATES
Free guidance, thoughts and updates from Alana, delivered to your inbox at least once a month.
Click To Pause
Click To Play