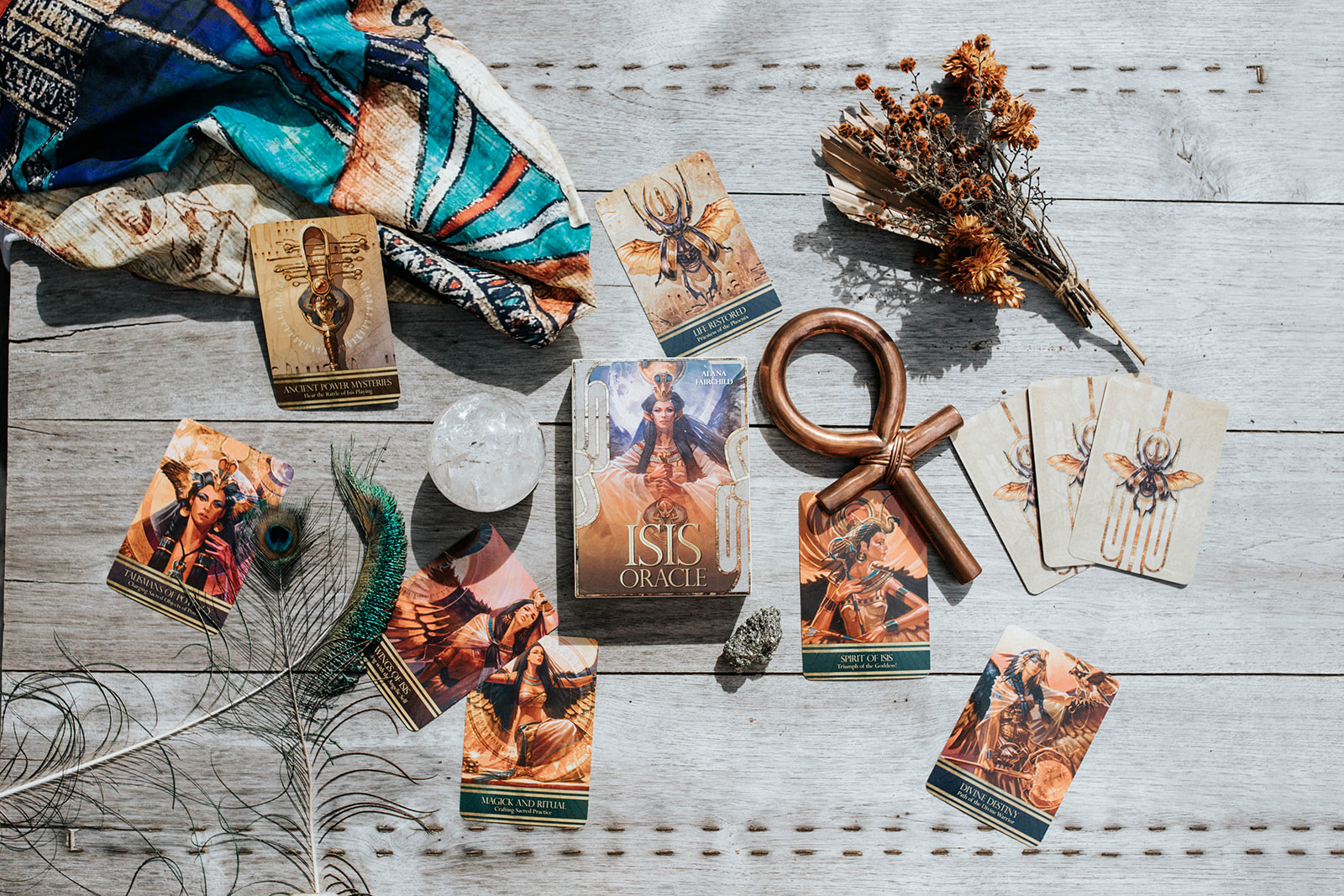 What will I learn?
Higher Level Online Course in Energy Healing with Voice, Light and Wisdom
Our Saraswati Healing™ Tantric Flow™ provides higher level energy healing techniques and amplified divine energy experiences for those who have completed the initial Saraswati Healing program. Once you have met the prerequisites, we'd love for you to join us to experience this beautiful 16-week immersive energy healing journey.
During these 16 weeks we will travel on a journey towards the sacred uniting of the masculine and feminine energy in the soul. We will connect with the potency of the radiant goddess Saraswati through voice, writings, music, divination, meditation, movement and sacred healing rituals to generate powerful divine energy fields committed to healing for the greater good. These energy healing tools will help you as you embrace divine healing energies deeper than ever before.
Module One—Enlightened Participation

Dive deep into the mystery of the soul journey, including dealing creatively and confidently with negativities and toxic energies. We will be guided by the goddess Isis, including the advanced group practice of the Alchemical Triangulation template, to begin to understand how one can grace, openness and strength, whilst cultivating wisdom and discernment on the path. If you or your clients have been experiencing loss or crisis, or simply grappling with profound negativity, Isis is a soothing balm for the soul, bringing empowerment through potent love, determination and spiritual resourcefulness.

Module Two—Deepening Truth

Prepare your divine feminine consciousness to ready yourself for the connection with the sacred masculine in the following module guided by the Love Your Inner Goddess Oracle. Here we explore the Divine Feminine archetype of the priestess, and the practice of Divine Feminine shamanic invocation. We discuss the divine nature of soul and the importance of the Divine Feminine intelligence of the heart in choosing what we wish to energetically birth in our world.

Module Three—Discerning Wisdom

In module three we will be guided by the Sacred Rebels Template. Connect with your divine masculine soul energy as you explore his tremendous value in your soul and the essential gifts of wisdom and discernment he brings which allow us to navigate not only our inner world, but the outer world, too. From this intuitive insight and its practical application we are then able to set priorities and create boundaries while exploring spiritual self-sovereignty.

Module Four—Sacred Celebration

Connect with the painstaking and rewarding process of tantric integration – engaging the masculine and feminine to work together for the bliss, benefit and blessing of all beings. This is the sacred masterwork of uniting the apparent opposites – playfulness and depth, freedom and grounded presence, lightheartedness and emotional authenticity. This integrative deity practice focuses on the Universal Christ Consciousness, evoking powerful spiritual protection., and expression of what it is to be truly a spiritually empowered human being. We embrace the kindness, courage and joy necessary to love life with the Divine Circus Template.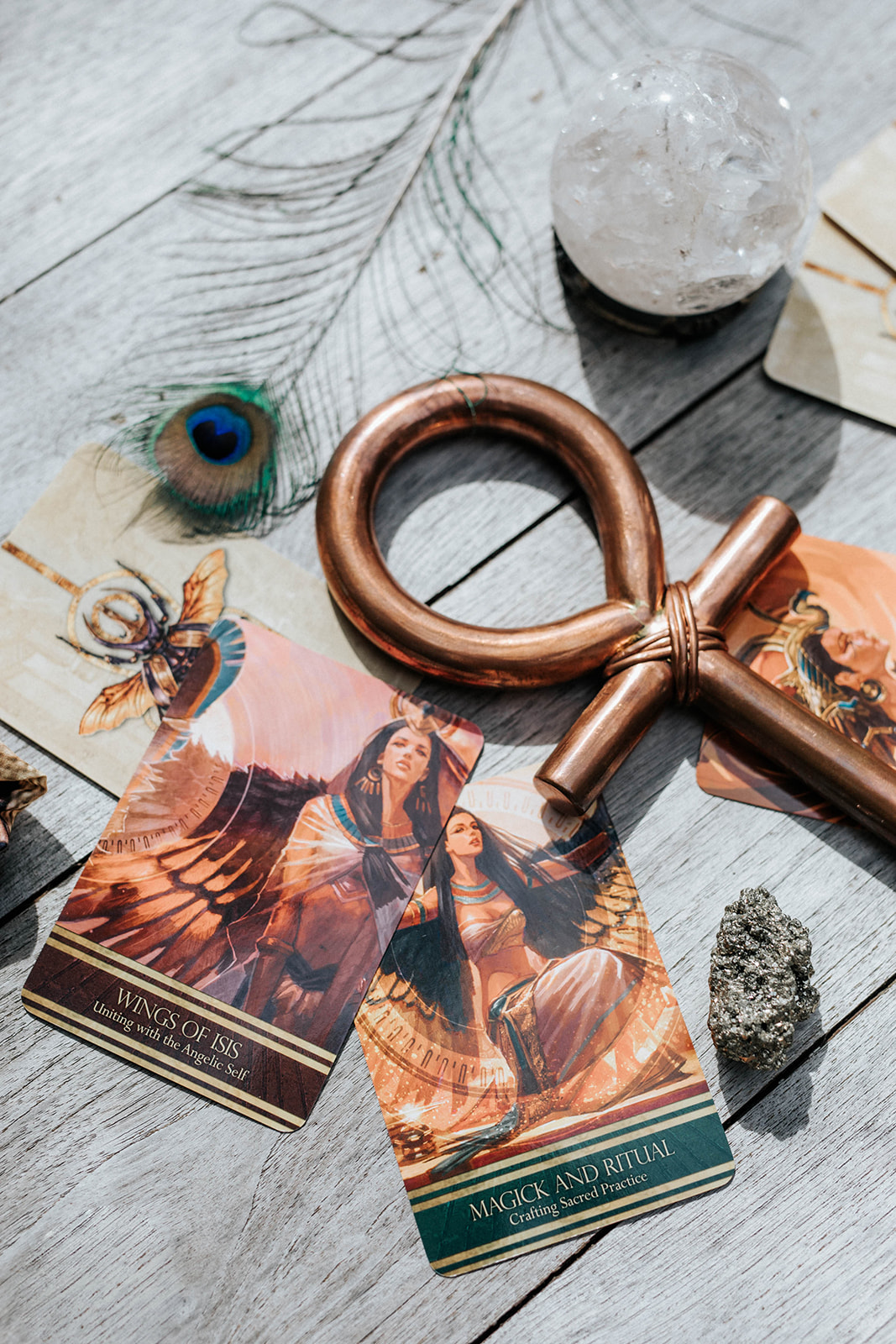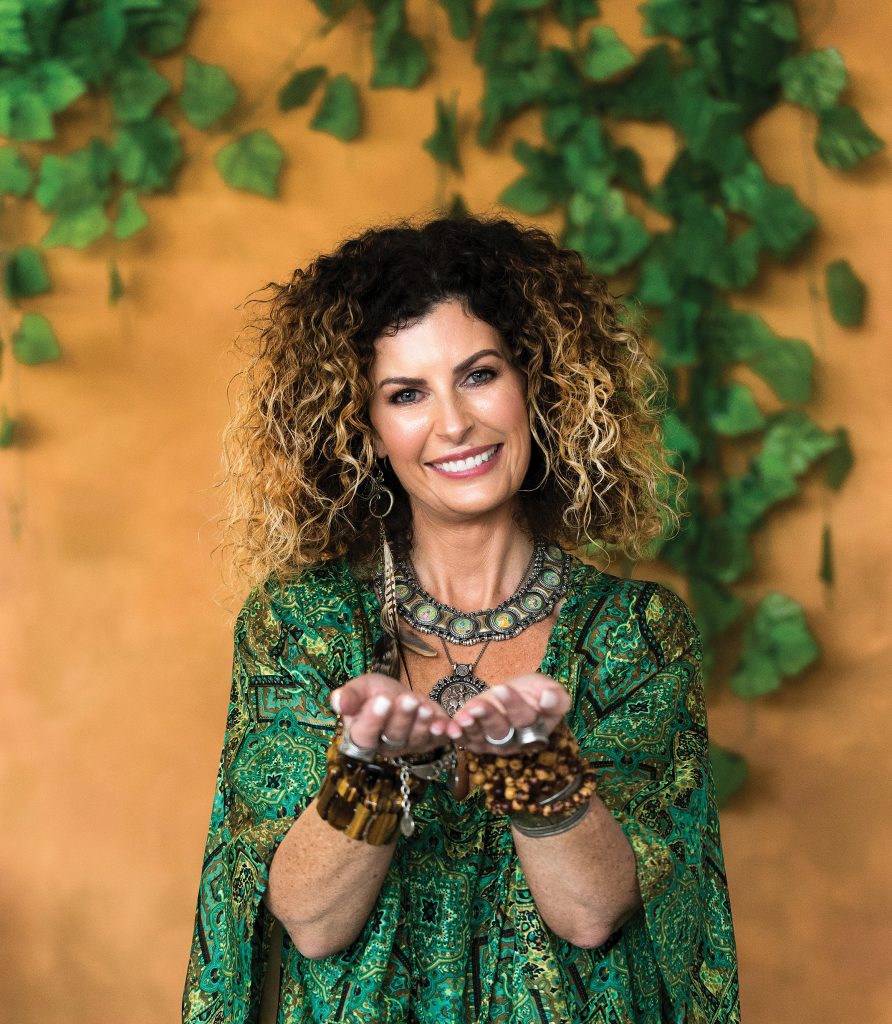 Alana Fairchild is a rare teacher who embodies her free-spirited, loving, and empowering teachings, communicating from a place of authentic being and considerable experience, making esoteric wisdom accessible and relevant for modern humanity. She will inspire you to connect with your heart and realise the beauty of your sacred soul journey.
BLESSINGS FROM OUR COMMUNITY
"This is a course that keeps threading through my daily life, years after completion. Through befriending the divine, I connected to my souls voice. If you feel called, take the step"
Nat, Instagram
"Saraswati Healing training meets you where you are and takes you exactly where you need. I highly recommend this training to anyone who is ready for a deep dive with the Divine.
The training has supported me to continue to go through emotional and soul healing in a beautiful way as well as giving me a clear pathway to strength my inner spiritual authority. allowing me to become more visible and empowered as a light worker.
Alana, Doctor Jo and all the Saraswati team are real angels creating a powerful field of support and healing.
I am really grateful that Alana has channeled such a powerful modality which so acutely needed in our current world"
Delphine Rose, London/Geneva
Frequently Asked Questions
Where do I begin?

The Saraswati Healing™ foundation course is your first step on the Saraswati Healing™ pathway, and is a prerequisite for the Tantric Flow™ intermediate program. If you have found yourself here, on the Tantric Flow™ prospectus, but have not yet completed the foundations program, please head over to https://alanafairchild.com/saraswati-healing/ to begin your journey. 

The Saraswati Healing™ program enhances your connection to radiant spiritual worlds, laying the groundwork for greater activation of your inner healing channel. The sacred work of this modality facilitates the soul's evolution, fosters direct relationship with unconditionally loving spiritual dimensions, and so helps you strengthen your inner light. You will be nurtured on a journey of inner healing and spiritual awakening. You will be encouraged to become a grounded and healing presence in your life, your community, and our world. 

Do I need prior experience to do the training?

The Saraswati Healing™ Tantric Flow™ intermediate program is not a beginner's practice. This dynamic energy healing course is only open to those who have completed the Saraswati Healing™ foundations program, or the full year of the former training program, Soul Guidance and Sacred Mentoring™. 

In the foundations training, you established a divine connection to self and the enlightened divine beings. It's vital that you have these strong foundations, so you will be prepared spiritually, emotionally, psychologically and physically to move on to this next level of exploration and practice.





Will I have access to Alana during the program?

Alana is always spiritually present in the course. The forums are hosted by a carefully selected team of healers and mentors who are very close to Alana and the team is in regular communication with her, doing the work together of holding the space for the magic of the work to unfold in the soul. They will share messages directly from Alana and you will have a chance to connect with Alana at the opening and closing online ceremonies for the training. Keeping Alana's spiritual presence in the training program and the forums is something we take very seriously, providing support on an energetic level as well as creating a safe space for people to connect and share.

Alana's direct involvement is also strongly felt through the content of the courses and key video instructions which flow from her, with some additional supportive offerings from the team as well.

The holding of space and energetic integrity in the course process is an ongoing and always evolving collaboration between Alana, our beautiful human team and the Spiritual Guidance inspiring the work, as well as our valued community.

One of our beloved community members describes it beautifully:

"I've been a part of this community since 2017, and it has only grown and deepened with Alana's offerings and courses that she consistently creates and shares with the world.  The energy and offerings from Alana, and her team of earth angels, has expanded to what I liken to "a festival of soul" where in every corner there is an offering of healing, wisdom, and play (literally – healing rituals are always offered via zoom from her fabulous team).  I feel like I am held in such a safe and protected space (and fun!).  A space where you come as you are. 

Alana's energy is always felt within the community (how could it not), and offers regular Q&As, blessings and whatever else she feels is needed.  It feels that she offers this overarching rainbow of energy holding us all in this sphere of soul freedom, allowing us to all find our individual voices and purpose to share with the world.  Alana's team oversees all that is happening, and not only deals with all the earthly side of the community group, and course support, but ensures that everyone has the opportunity to continue to develop themselves and their own inner healing through their constant and numerous offerings to the community.   

And then…there is the community itself where we all are a supportive, authentic group of humans, supporting, learning, and holding space for each other.  I continue to be a part of this community for all these reasons, and that there is no pressure, I choose how active I want to be at any time and what offerings I choose to take up.  I haven't experienced such support and immense and vast offerings before.  Very grateful to be a part of this movement." 

– Natalie Jane, Australia

How much time will I need to spend on the course each week?

The Tantric Flow™ program is structured in a 16-week format, with four modules. The structure supports you in moving through different frequencies of higher energies with various divine beings, adjusting to increased depth and energy as the course unfolds. 

The pacing may feel swift at times. Whilst we encourage you to keep to the steady pacing of the program, moving with our team and the group soul process, we also recognise the wisdom of your own inner rhythms. We would prefer that you move through the course materials with integrity and authenticity. For this reason we have a flexible attitude towards completion dates for extenuating circumstances.

The course is designed for, and we suggest, an investment in time of approximately four to six hours each week to maintain your studies. While our team keeps the pace steady, there may be times where you wish to move ahead or take longer to digest certain sections of the course and you will find our community is supportive of your natural pacing when circumstances call for you to embrace a different rhythm. 

We do ask you to create enough space in your life to prioritise your studies before enrolling. The feedback we have received from community members who do this is that the experience of the training goes deep for them.

Is this course suitable for beginners or designed for advanced students?

This course is not a beginner's practice. It is only open to those who have completed the Saraswati Healing™ Foundations Program, or the full year of the former training program, Soul Guidance and Sacred Mentoring™. These programs will have prepared you spiritually, emotionally, psychologically and physically to move on to the next level of exploration and practice.

However whilst you need to be  a graduate of foundations training, you do not need to also be a professional practitioner.  Our graduate community is a mix of professional practitioners and those who prefer to utilise what they have learned for self-healing and informally within our community. Both are eligible for this program.

Provided you have completed the above prerequisites, you are warmly invited to request an invitation to enrol.

What is my investment and do you offer a payment plan?

Your 16-week transformational Saraswati Healing™ Tantric Flow™ program investment is USD 2222. Payment plans are available for  USD 555.50 each month over a four-month period. 

Lifetime access to modality-related course materials–including any new course materials for that level–are part of your course inclusions. 

You will need additional tools for your training. You may already own some or all of these. Please note that these tools are an additional cost. They are intended to be supportive tools for the practice, and do not replace the considerable original course notes and techniques unique to the online program. 

The additional required tools are – the Isis Oracle deck, Isis Power of the Priestess Meditation album, Love Your Inner Goddess Oracle, Love Your Inner Goddess book with album, Sacred Rebels Oracle deck, Sacred Rebels music album (a mix is included in the course materials, however individual tracks are purchased separately should you wish to create your own mixes or choose individual songs), Meditations with Sekhmet and Narasimha–supreme spiritual protection with the Lion headed deities album, Divine Circus Oracle deck, Christ Consciousness Meditations: Mystical Union with the Universal Christ album, and Divine Circus (Music. Love. Life) album (a mix is included in your course materials, however individual tracks are purchased separately should you wish to create your own mixes or choose individual songs).  

Receiving your certification

When you have completed the course, you receive a beautiful electronic certificate of completion.

If you wish to also become a professional practitioner, and complete the relevant forms and submit the additional reflection exercise required legally and ethically for us to grant you a professional license, then you will also receive an electronic practitioner license for the modality too.

There is no additional practitioner application process necessary to add the Tantric Flow™ techniques to your Saraswati Healing™ Practitioner License, provided you have completed the program including assessment.





Do I need to submit an assessment?

There are no examinations in this program, however we do ask all our participants for an entry of 'sacred reflection' and 'creative offering' during the second half of the program, due at the completion of the training, with an additional two week grace period after week 16 to further prepare these submissions. 

The 'sacred reflection' is a letter that shares your key experiences throughout the course. We encourage participants in the program to keep a journal throughout their journey with us, so they can reflect on their progress and realisations. 

We also encourage participants to embrace the opportunity for a 'creative offering' which can be such a beautiful, surprising and empowering experience for you to integrate, embody and express your experiences throughout the course in a soulful culmination. From dances, to songs, poems, channellings, gardens, altar offerings and paintings, our creative offering process is embraced by our community, stimulated by the spiritual energies of our work together, and tends to foster an even deeper realisation of the sacredness of your soul journey. 

If you wish to become a licensed practitioner, there will be a short assessment piece which is needed to honour our ethical obligation to the IICT. That assessment will essentially contain brief outlines and notes on your practice sessions through the program and is less focused on your general spiritual experiences and more focused on the technical aspects of modality practice. We do not judge your experiences. We do wish to exercise responsibility in ensuring that you have practiced and understood the techniques and can share them effectively with others.

What are the graduate community membership fees?

The graduate forum is where we host the participants moving through graduate-level programs with us, including Saraswati Healing™ Tantric Flow™. If you are not currently a member of the graduate community, or your membership has lapsed, you are warmly invited to join us once again. An annual payment of USD 111 provides graduates access to a modality-specific hosted graduate forum and a graduate resource library, options to participate in graduate-only and graduate-led events in our community, as well as access to the events offered for the entire modality community. There are opportunities within the graduate community to share healing and discussion about the work and the soul journey, enriching your soul path with these beautiful sacred practices.

Can I enrol in more than one course at a time?

It is possible to undertake more than one course at a time, however the Saraswati Healing™ Tantric Flow™ program is deeply transformational and requires a significant expenditure of your soul's energy. You will need to allow adequate time for rest and integration, as well as practice and study, and as this is heightened for the intermediate-level programs, we do recommend that your energies are singularly focused on the Tantric Flow™ program. 

That being said, some community members do enjoy enrolling in a non-modality course, such as the Mother Mary Rosa Mystica program, alongside a more demanding and intense modality, such as the Tantric Flow™ intermediate course, and this can work very well. 

Can I become licensed as a Saraswati Healing™ practitioner?

Saraswati Healing ™ graduates can choose to do the Tantric Flow™  program solely for your own personal development and spiritual growth, or you may also wish to become qualified as a Saraswati Healing™ practitioner, if you are not already.

Training in the modality will develop your skills in divine connection and channelling of Universal energies. These skills support your personal healing and spiritual transformation. You will learn how to be and live your light in a deeper way, for the greater good of all beings.

The optional practitioner license upon successful completion of the training can be applied for at any time. This license is required to practice the modality professionally with the public, but is not required to practice within our community hosted events or for self-healing practice.

To become licensed you must successfully complete the foundations coursework as well as an additional reflection exercise. You must also sign a license agreement which is a legal contract outlining the appropriate uses of the practitioner license.

Whilst Tantric Flow™ will add some luscious new practices for practitioners to share with their clients, there is no additional requirement beyond the general Saraswati Healing ™ practitioner license to practice it.

If you have any questions about becoming qualified or licensed as a Saraswati Healing™ practitioner, email [email protected]. Our team is here to assist you.

What advanced course options are available?

Upon completion of intermediate level programs, you may wish to reach out to our team about further advanced training options, or explore other modalities created by Alana, such as the Kuan Yin Transmission™, or one of our spiritual experiences courses such as our Mother Mary program, Rosa Mystica. Many of our graduates are also interested in taking their spiritual studies and soul process further with us, deepening and advancing their understanding and techniques. In such cases, higher level programs with us will be of interest. 

Following on from Saraswati Healing™ Tantric Flow™ you become eligible for advanced training options as they become available. Information about these higher level opportunities is available by contacting the training team at [email protected]. Ongoing information is also shared in the graduate forum about what Alana is working on and the evolving options for higher study if you are yearning to take your journey further with us.

What is the refund policy?

We do not offer refunds on this program. Many participants sensitive to energies will feel the shifts beginning even upon enrolment, prior to the actual opening of the course date. We have already committed resources to you, including at an energetic level, and places in the program are limited.  We do not offer refunds if you change your mind, if you are unable, for whatever reason, to complete the course or if we cannot offer you certification as an accredited practitioner. However our team wants to help you on your journey and we will do our best to help you find a way to resolve any issues you may have. 
SUBSCRIBE TO our community UPDATES
Free guidance, thoughts and updates from Alana, delivered to your inbox at least once a month.
Click To Pause
Click To Play